May 24, 2015
Management policies and timber cut levels on Maine's state-managed public lands has been a domain of  insiders, specialists and policy wonks and received little public attention.  They are now on the front pages.  How did these issues get there?  Not by environmental protests, lawsuits, or industry discontent, but by moves by a change-minded governor to micromanage and rebuild state programs according to his own notions of how things should be done.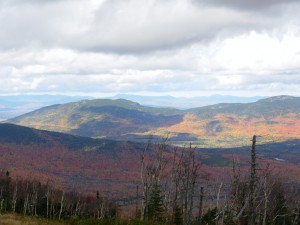 Bigelow Preserve
The story's many strands defy a quick summary, but here is a starter list of things you might want to look to for information.
Maine Public Lands Issues 2015
List of Information Resources
Here is a short summary bringing together available data and offering suggestions on how the Legislature ought to proceed.  It is up to date to mid May 2015.  So recent legislative developments are not noted.
Lloyd C. Irland, Maine's Public Lands — How can the Revenues be used?  How much Timber should be Cut?  Do we need to change how they are managed?   Unpub. Document, May 19.
Available at this link:
https://www.researchgate.net/publication/276950312_Maine%27s_Public_Lands_How_can_the_revenues_be_used_How_much_timber_should_be_cut
Documents cited in above paper —
BPL  2014 Lands Annual Report
www.maine.gov/dacf/parks/…maps/…/2014landsannualreport.pdf
"Public lands caught in vise" Central Maine Newspapers, Mar 22, 2015, p. B4
Maine Forest Products Council Newsletter Mar 19 summarizes a number of stories including one on the Committee hearing.
Christine Parrish, Logjam – questions arise about over-cutting timber on Maine's public lands.
Story (source misplaced)  Jan 29, 2015.
Irland and Barringer, 2015.  "In land we trust" Maine Sunday Telegram May 3d.  Insight section p. D-1.
http://www.pressherald.com/2015/05/03/commentary-proposed-use-of-revenue-from-maines-managed-lands-raises-concerns/
Irland, "Policies for Maine's public lands: a long-term view," In: Maine Choices, 1999.  Augusta: Maine Center on Economic Policy.  pp. 7-21.
Opinion of the Attorney General. 1992.  1992 Me. AG LEXIS 7.
Opinion of the Justices.  308 A 2d 253 (1973) decided June 21, 1973.
Kevin Miller,  "Panel guts LePage's timber harvest plan". Kennebec Journal,  Apr 18, 2105,  p. 1.
A good newsclip file is on the Facebook Page of the Friends of Maine's Public Lands.    https://www.facebook.com/pages/Friends-of-Maine-Public-Lands/1606645459549774